HYG088R04018B
Product Image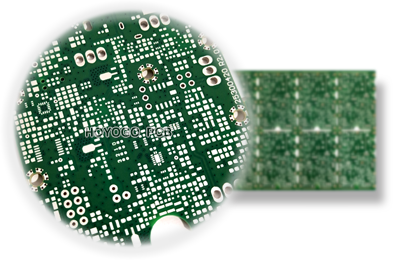 Product Details
Special Request:
1. Paste Kapton tape at specified position;
2. Solder Mask Model: H-9100 9G2,
Solder Mask Thickness: 10-30um.

Layer: 4L
Base Material: FR4 (TUC TU768)
Board Thickness: 1.6mm
Final Copper Thickness: 1OZ
Surface Finished: Immersion Tin
Unit Size(mm): 97.40*61.20
Min W/S(mil): 5.9/5.9
Min Hole Size: 0.3mm
Production Process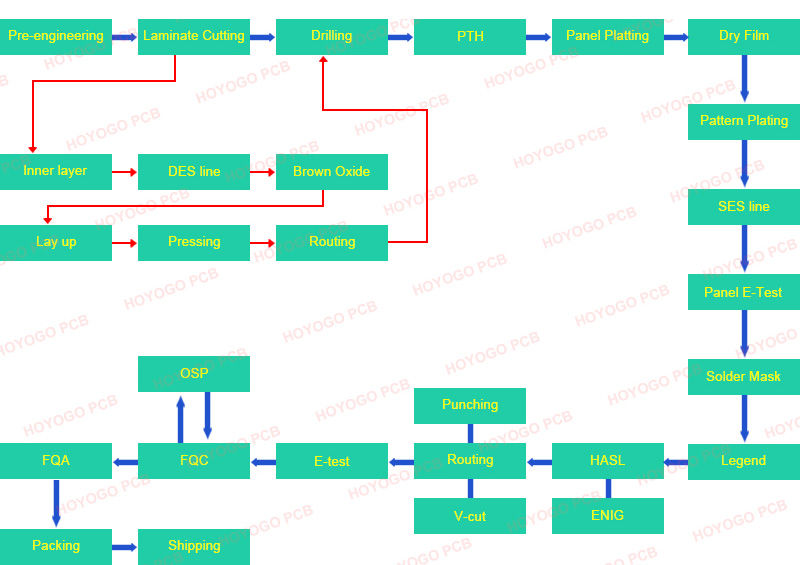 ISO Certification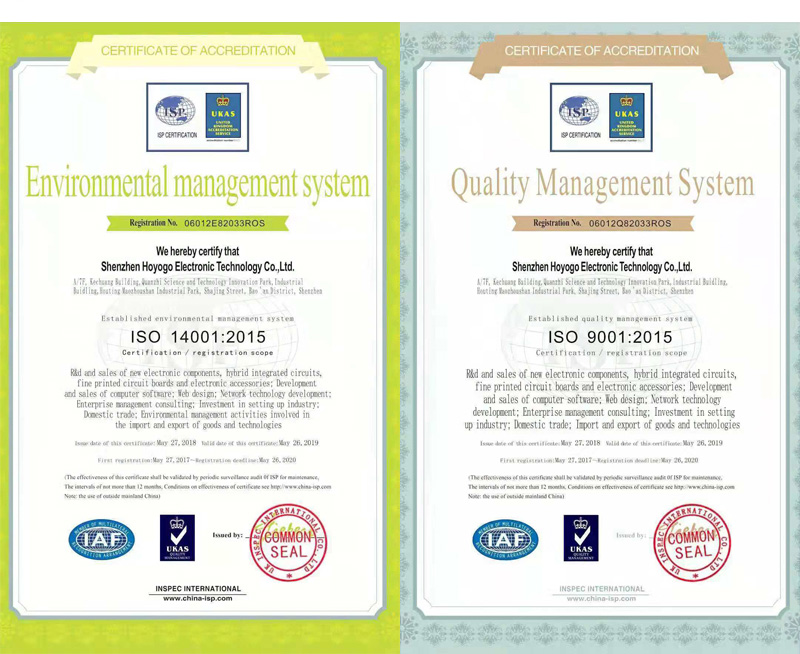 UL Certification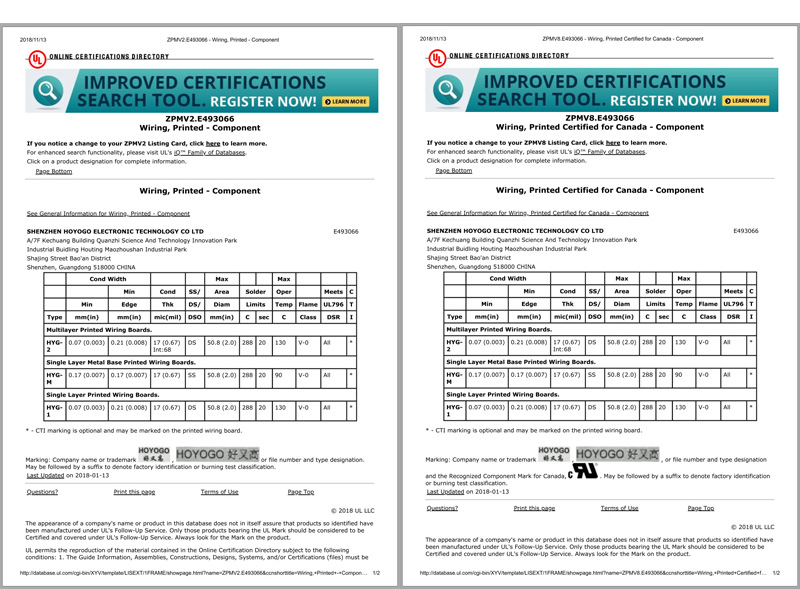 Application areas
Who will be our parters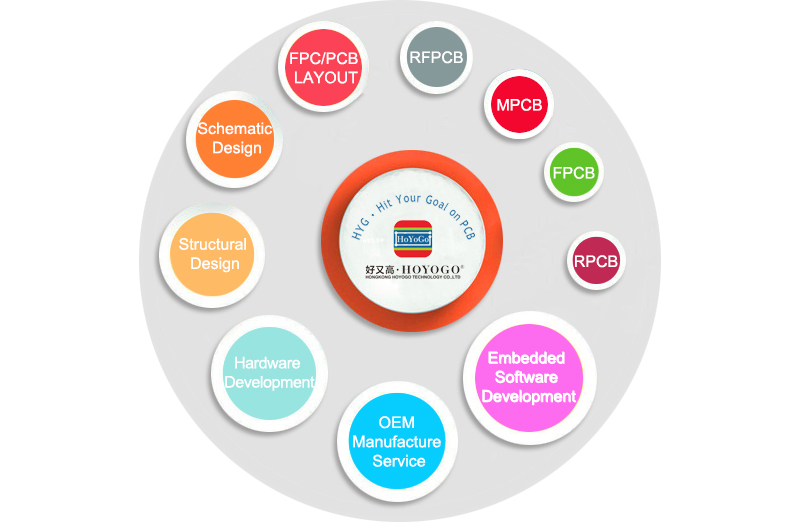 FAQ
Do you have quick-turn service for prototype?

Yes. HoYoGo offers quick-turn service for prototype. Delivery time: 3~7wds according to PCB layer count and layout.
Contact us
Welcome to the HOYOGO website!
HONGKONG HOYOGO TECHNOLOGY CO.,LTD
SHENZHEN HOYOGO ELECTRONIC TECHNOLOGY CO.,LTD
Tel : (+86)-755-2300 1582
Fax : (+86)-755-2720 6126
Email : sales@hygpcb.com
Add: 7A Quanzhi Science and Technology Innovation Park,Shajing Street, Bao'an District, Shenzhen. 518104/ P.R.C.