HoYoGo September Birthday Party
September 13th was China's second largest traditional reunion festival - Mid-Autumn Festival. We held the HoYoGo September birthday party on the day before this festival, we are like a big family reunion together, complete and happy. Fortunately, the birthday of this colleague was on the Mid-Autumn Festival.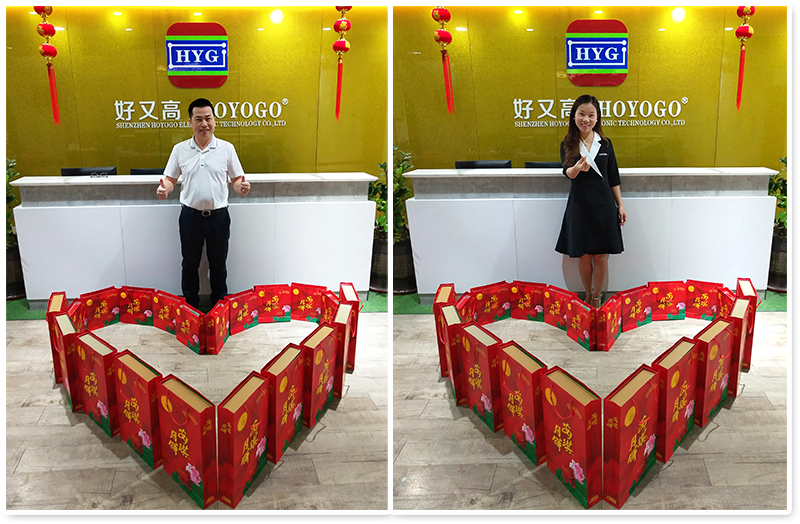 On such a festival birthday party, the food and wine were already ready, and moon cakes were indispensable. Wish that during the 3-day Mid-Autumn Festival, everyone would be reunited with their families and feel happy and beautiful together.

First,Yumi shared:
1. Attitude decides everything, details determine success or failure. A person focus on image and details is the respect performance of others. The details best reflect a person's true state, and thus best reflect one's cultivation.
2. Corporate image: Employees should be treated each other with courtesy. Personal image is the epitome of corporate image, and bad personal image will damage corporate image.
(1) Appearance: The waitress doesn't wore make up. This will affect the guest's first impression and will make them worry about the hygiene of the room.
(2) Personal hygiene: The restaurant waitress did not tucked their hair up. This will make the guests worry about the hygiene of the dishes.
(3) Service attitude: The cashier is very reluctant to handle the cashier procedures. This will give the guests a bad mood.
These kinds of service attitudes not only make customers feel the extremely poor occupancy experience, but also dispel the possibility that they will patronize again, and have a bad impact on the company. Therefore, it is important to shape and display a perfect image with confidence, energy and trustworthiness.

Secondly, Yumi also praised the marketing department staff Miko and the engineering staff Mr. Chen for sharing their attainment experience, so she rewarded their performance points;
Finally she shared:
Only in in the state of selfless work, people will be most creative, will generate mind flow, will work better, will have happiness.
Congratulations on personal promotion and full members turning
Congratulations to the two outstanding colleagues in the quality department for promotion, and the two merchandiser in the marketing department became full members. They have outstanding performance in work, and have a sense of responsibility and so on. The company members expressed their affirmation and praise to them. Mr. Liu congratulated them and hoped that their careers will rise like a duck in the future.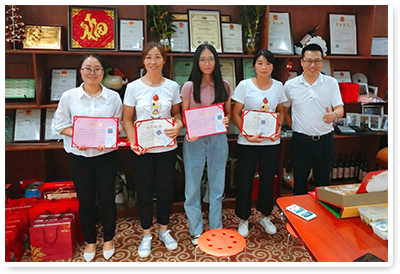 Mr. Liu also mentioned: Nowadays, the global economic environment is so bad that it is time to shuffle, so hope that everyone will continue to work hard and work upward.
After enjoyed the food, everyone came to celebrate the birthday of the birthday star. She was born in the Mid-Autumn Festival, so her annual birthday will be especially meaningful and happy. Because this festival is a symbol of happiness and reunion, wish her annual birthday is as beautiful as the Mid-Autumn Festival! Happy Birthday!