2017.11.10 America visit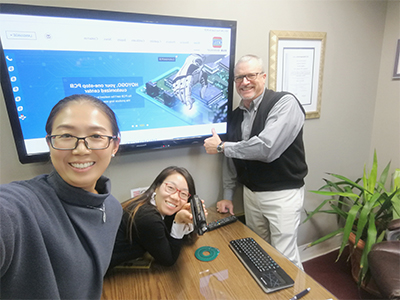 On November 10, 2017, Yumi arrived in the United States at the conclusion of their visit to San Francisco. They then came to our affable grandpa's office to discuss development of the company and the current difficult issues to be solved.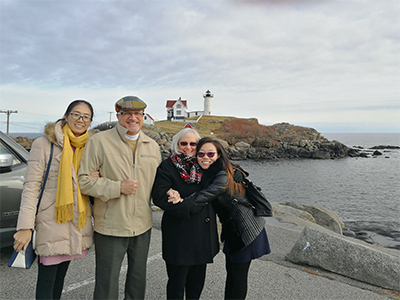 After finishing the work, the client took Yumi to the surrounding beautiful area for a stroll before enjoying the local cuisine. This is a pair of American couples with love, is not it?
Long long ago HOYOGO known him by 40 pieces rigid pcb,but after servicing them more 2 years,our order became bigger and bigger and their friends would like to know about HOYOGO or make a friend with Yumi.Maybe that is birds of a feather flock together.