2017.11.12 America visit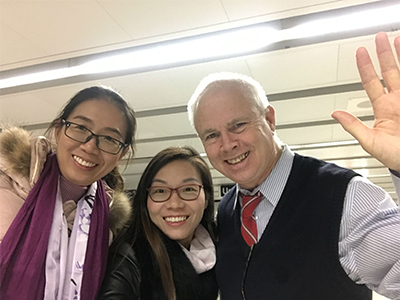 Bid farewell to the beloved grandfather of the United States, Yumi next stop is Toronto. Here, there is a client who has been cooperating with us for a long time, and we are very happy when we visit again. The customer always says, "It's alright, we talk on the phone and do it in no trouble!" But it's necessary for us to be thankful,we should do as a pcb fabrication.PCB manufacturing must give better product and service,if your customers felt bad,you would lose him or her.
What was the better product and service?This question always made PCB manufacturers in trouble,diffrent industry deal with it in diffrent way.Yumi,an important leader of HOYOGO said long time before that we should ensure every pcb was qualified as a result of quality control and second control,and solve customers' questions 24 hours all day ,offer your immediate quote within 2 hours.Only if we had done all above,your client who you were following would be not lost.
Linda,the pcb market manager also said if your clients met us with a smile on face,it appeared your job was good.Or not,you must think out where you could do better and what you need do more for your clients.
In indeed from this picture,this customer have been our fan of HOYOGO,but we still gave the best service and product him,just because we were a good pcb manufacturer in China.