2017.11.25 America visit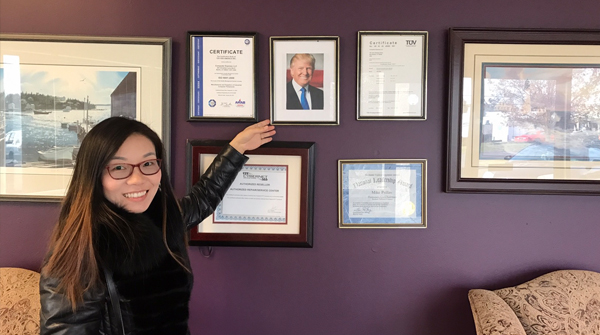 Since the end of Harris Paul, the United States has only the last leg of its execution: Dorval. Customer is still very warm, and very caring me to the airport, watching the disappearance of our figure before leaving. The plane also talked about the content of the meeting and the points we need to improve, the next measure, I am very pleased to have such partners, each leaving the best memories, looking forward to the cooperation to be more harmonious, Having said that, unconsciously, it has reached the city of Dolvar, it also represents the end of the trip to the Americas.

Arrived at the airport, I feel very happy, but my heart felt missing something, feeling so fast passed, but my heart still some regret, most up or harvest.
Customers are still very attentive to prepare for our shuttle bus to reach their meeting room, arranged a special caring, seating a pen and a notebook of our logo, as well as the corresponding seat card, feeling the customer intimate is so Of nature, talk at the meeting will be free, free and easy. As usual, we invited us to visit the special restaurants in the area. After the meal, we concluded the perfect conclusion of the 2017 trip to the Americas. Before the trip, the client also gave us a small souvenir which is very memorable.
I am very grateful for this trip to the Americas. Not only have we seen the economic development in other countries but also the deficiencies of our company and the points to be corrected. After returning, we believe we will be able to do our best with the concerted efforts of all,better and better in the PCB industry.