2020 HOYOGO Annual Ceremony
Celebrated a Happy New Year's Eve from 2019 to 2020. HOYOGO friends also unveiled a joy, that is to hold an annual ceremony on the New Year's Day which is celebrated in the whole world. On that day, many family members or friends were kindly invited to participate. This year, we are grateful for their support, encouragement and trust, and also thank them for their company. In the beginning of the new year, everything takes on a new look. May the good luck be with you.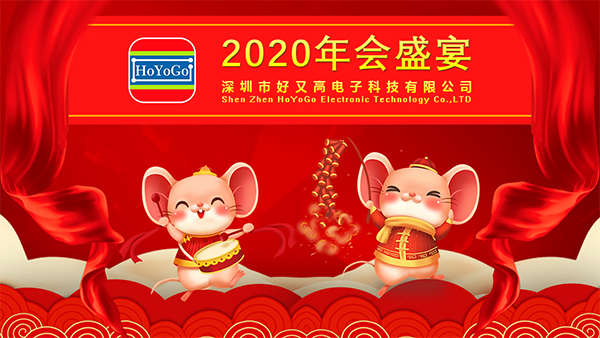 Frist of all, the beautiful lady Yumi expressed her blessing and thanks to everyone. In 2020, we start a new chapter. We have more expectations and dreams. Let us all welcome the New Year and create more glory together.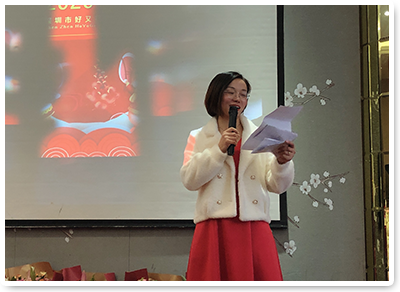 Speech by Mr. Liu——Conveyed the New Year Greetings
For HOYOGO's 2019, Mr. Liu summarized in 12 words here: stabilizing performance, refining the team, exploring new business and promoting development.
He said: " Everyone knows that the business environment in 2019 is not ideal. Due to the Sino-US trade war, which disrupted the global supply chain, most of our European customers have experienced severe shrinkage in performance, so our company's goal throughout the year is stable performance. Team training: comprehensively improve the business ability, service ability and communication ability of each department. The so-called natural selection, survival of the fittest. Everyone saw the adjustment of personnel in the service team, and the successful establishment of the R & D department, as well as the exploration of the company's new business. I believe that our market elites have already become steel after a lot of hard work in 2019. The comprehensive capabilities of our service team have been greatly improved! Our R & D department has begun to take shape and added another secret weapon to market development. So, I have reason, I have confidence to believe that 2020 will be HOYOGO harvest year! A brilliant year! Is everyone confident in achieving the goal? ( The marketing team responded in unison with confidence! ) Our beloved President Xi Jinping said, 'Size the day and live it to the full! ' Happiness is achieved through hard work, I wish you a full harvest this year, good health and happiness!"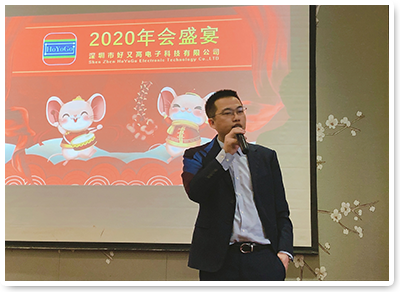 Rewarded Employees—Met the Moment of Honor
Some of them are excellent employees, and some have worked for HOYOGO for many years, and now, some of them would be promoted to better positions. HOYOGO's successful today is also inseparable from their hard work. Congratulations and thanks to them. At the same time, wish everyone under the leadership of the company to achieve higher performance in the new year!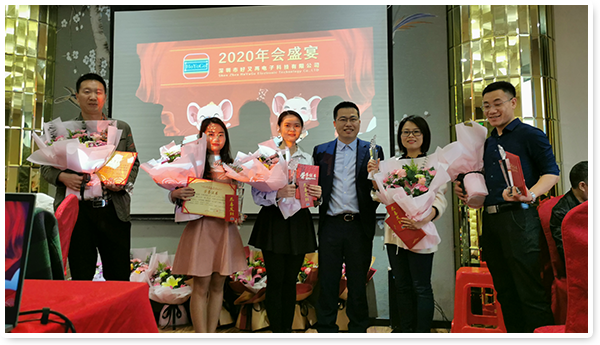 Celebrated Employees' Birthday—Made Beautiful and Warm Wishes
Here are birthday stars for the end of 2019 and the beginning of 2020.
Congratulations to the birthday stars! May your every day be peaceful, good health and smooth career, and all the goodness and warmth come to you as promised.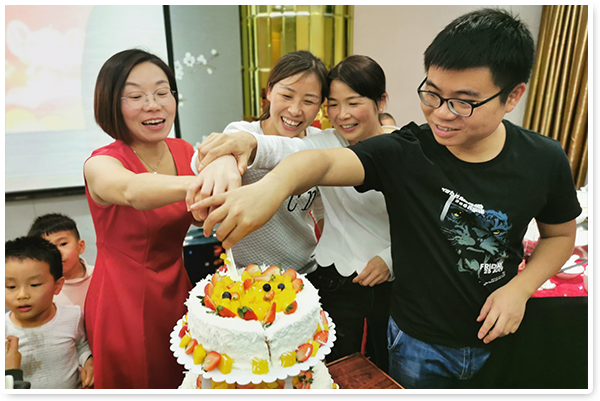 Lucky Draw—Full of Passion and Joy
When the red packets were constantly gave and the atmosphere was high, we have successively announced the winner: Guest award, family award, children's award and first to third prizes, etc. Each award has its own popularity, and like luck, it makes every winner happy.

Yumi Spoke—Reward Performance:
HOYOGO employees continue to be awarded performance awards for November. Nothing can stop us, and nothing shakes the enterprising heart of all our employees.
With everyone's cheers, we gathered for a dinner.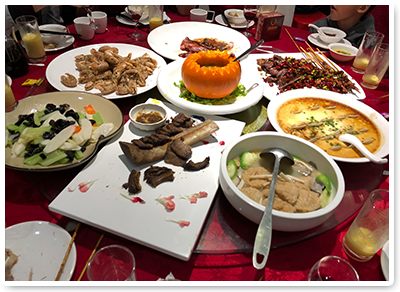 Went to KTV—Showed Our Singing Talents
Sing some songs to bid farewell to the old year. We continue to come to KTV. Without everyone's usual serious and earnest working state, only the beautiful and exciting sounds exist.

The past is the prologue.
Farewell to 2019, we stand at a new starting point, we will shoulder heavy burdens and move forward.
Looking forward to 2020, we must be united, and shoulder the new glory of the company's future.
In the new year, I wish you all good luck in the year of the rat, and everything goes well. May the HOYOGO company be better in the future!