HOYOGO's April Birthday Party
On 22nd April, we held a birthday party. Hope everyone can jump out of the stressful work and exchange ideas in a pleasant atmosphere. While celebrating the birthday, everyone also enjoy the joy of reaping the achievements of their work last month.
First of all, we welcomed new employees who joined the HOYOGO family and became an inseparable part of the company. Wish them success in their work and have a happy life!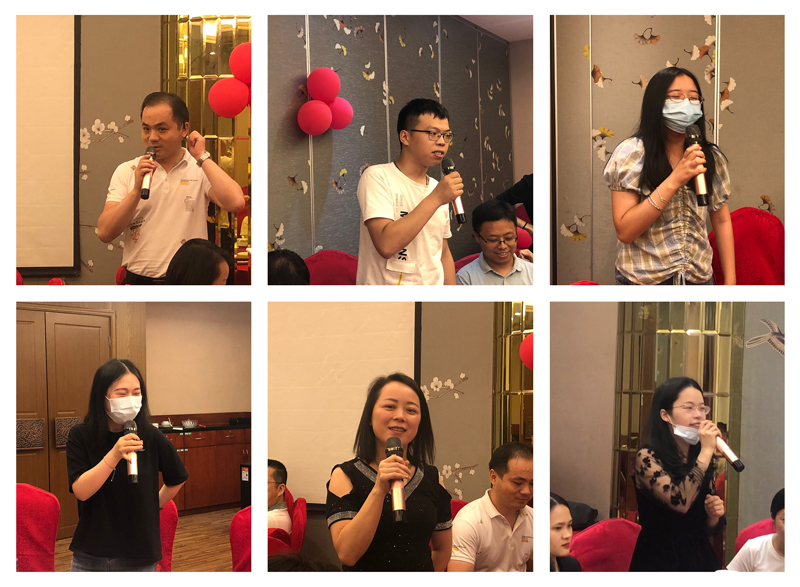 Mr. Liu spoke:
He was very happy to see that the company continues to have new employees joining in, and the company is growing and expanding day by day. From starting a business to today, the process of our company's development is very difficult.
Mr. Liu also mentioned that in Dr. Huang's recent "Acknowledgements", Dr. Huang's learning experience moved him a lot. But compared to Dr. Huang's difficulty, the difficulty of starting a business is actually even more. Mr. Liu also shared his words on educating kids: In fact, it is the most direct and easiest way to improve your grades through education in your life, and to find a good job in the future. The life our urban children can easily get, is what many country children with financial difficulties need to fight for with constantly overcoming difficulties.
We met at HOYOGO have experienced difficult times in the past, but adults need to be strong, and we also need to be persistent and persevering in our careers. Any one who persists to the end will have its due return. Just as the old saying "Water drops through the stone", this is the result of persistence.
Starting a business is a good way to change your life, but you should lay a solid foundation. When we have been working in our own jobs for 10 years, we will be "experts" in this field. We will gain our own life insights, way to behave and work experience, etc. When we have rich experience and resources, the chances of success in starting a business will be much greater. So he hopes everyone sticks to the position.
Finally, he hopes everyone can enjoy this Birthday Party!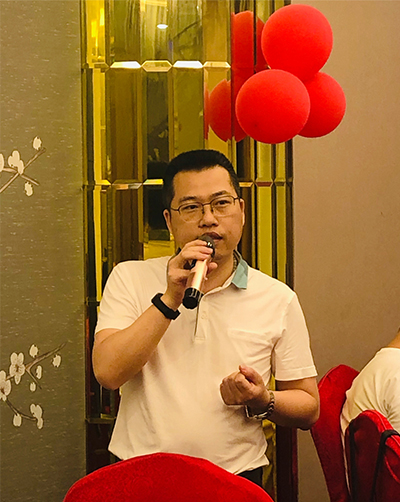 Yumi's speech:
Congratulations to HOYOGO for achieving its goal in March. Our marketing department is also working hard for the performance in April. But the price of base material has risen sharply recently! So it must be a shuffling process for the market. Therefore, we have to keep thinking: What is the competitiveness of HOYOGO? What should we keep? What should we abandon? Thinking and working hard like this every day will allow everyone to win the opportunity to reap several times that of their normal performance. She also emphasized the importance of collaboration.
She also emphasized: A person who loves work will not have a bad life result. We need to find the meaning of work, find our own heartbeat and happiness. And she also saw the thinking and ability of many HOYOGO people growing. Gold is not the most expensive thing. The most expensive thing is future opportunities and one's own potentiality. Loving HOYOGO is the duty and responsibility of each HOYOGO member. We can find that we spend more time with colleagues than with family members. In addition to family, HOYOGO is also where everyone's hearts belong to.
She also hope that everyone will get high rewards for their hard work!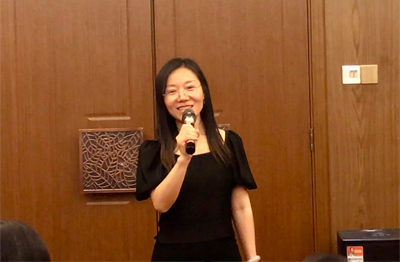 The results in March are inseparable from the efforts of the employees. At work, there are employees who often still stick to their posts after off duty. The actual amount of overtime work exceeds 20 hours. In order to thank them for their selfless dedication and hard work, the company rewards them.
Our company also rewarded the QA department for achieving their department's goals from February to March 2021, and rewarded the Ms. Zhu from the QA department for discovering major bad panel errors during inspections.
Manager Mr. Ma of the Engineering Department, Manager Mr. Gu of the QA Department, and Manager Mr. Yu of the Purchasing Department performed outstandingly in all aspects during their tenure and made outstanding contributions. The company rewarded them with a salary increase. Hope they will continue to work hard with the team to create a bright future for HOYOGO people!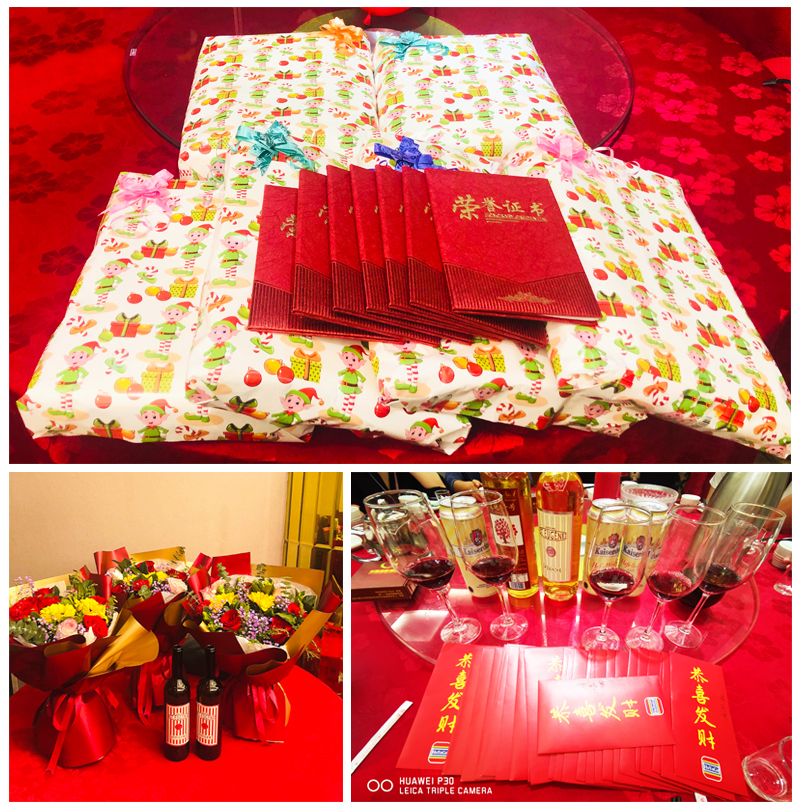 Congratulations on Personal Promotion
Congratulations to Mr. Chen and Mr. Zhang from the Engineering Department, Miss Xu from the Operations Department, and Ms. Dai from the Personnel Department. They are conscientious in their work, so they are rewarded with promotions and salary increases. Hope they work together in the days to come!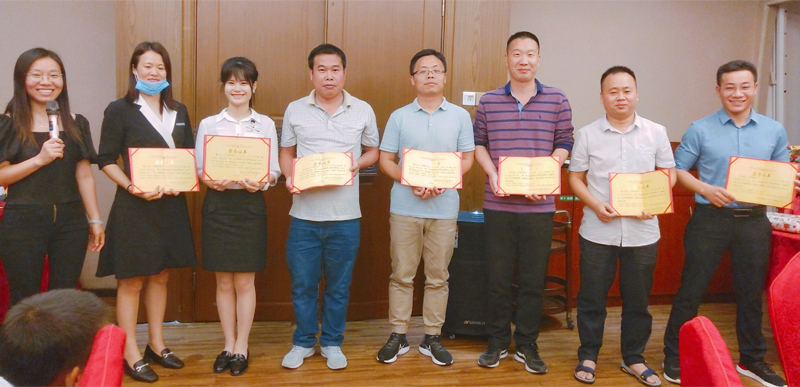 Afterwards, we gathered together to enjoy the sumptuous food. The atmosphere at the scene was full of joy and happiness.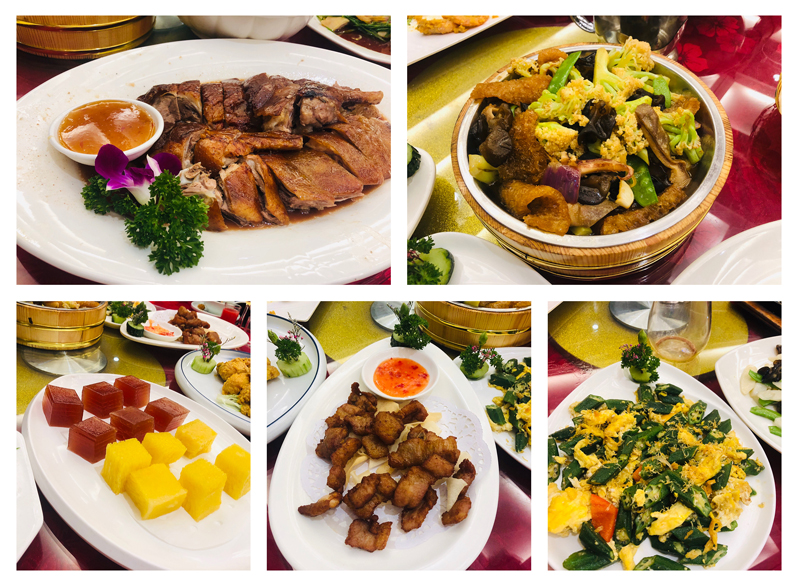 Celebrate Birthday
Finally, we lighted the birthday candles and sent good wishes to the birthday stars. A warmth, a small gift and a piece of sweet cake made us feel the warm friendship of our colleagues in this beautiful spring.
Happy birthday to them, wish them a prosperous career!