HoYoGo New Year's Party in 2023
On January 14, 2023, we convened to reminisce on the past with a sense of elation and yearning, envision a brighter future, and usher in the pristine dawn of 2023 together. As we reflect upon the bygone year of 2022, we find ourselves united in our shared journey through life's tempestuous seas; having surmounted obstacles and weathered hardships alike, we have emerged stronger and wiser.
The fight against the epidemic has lasted for three years, from December 5th, 2019 to December 5th, 2022. Finally, we have reached the final stage. The year of 2022 is destined to be extraordinary. We are no longer just witnesses of history but also bearers of it.
In the face of the ongoing economic downturn, we have encountered numerous challenges and overcome many difficulties. Through thick and thin, with the high level of execution from every member of HYG, almost everyone has stood up to their responsibilities.
The slowest pace is not a mere step, but rather a leisurely stroll, and the fastest pace is not a sprint, but rather consistent perseverance. As the saying goes, "When the winds are strong and the tides are high, set sail and ride the waves."
The responsibilities may be heavy and the road ahead may seem long, but it is all the more important to keep moving forward with determination. In 2023, we will face both challenges and opportunities, but if we stay resolute in every step we take, no mountain will be too high nor any road too long for us to conquer. As time has shown us before, let us continue forging ahead in 2023!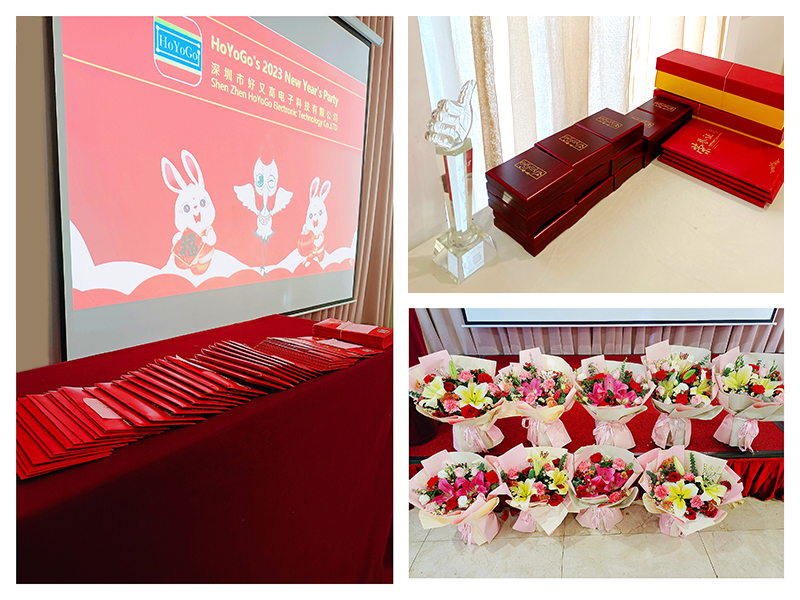 Mr. Liu spoke:
After three years of fighting against the epidemic, it is now estimated that what everyone desires most is to remove their masks and return to the freedom of pre-2019. At the beginning of last year, many believed that Covid-19 was coming to an end. However, in his "2022 HoYoGo New Year's Commencement Declaration," he reminded us that we cannot let our guard down in our efforts against this pandemic. He hopes for everyone's safety and well-being in these challenging times.
In the blink of an eye, 2022 has passed us by. At last year's New Year's party, I proposed that all members of our company continue to learn, share experiences and lessons learned, support each other, and grow together. Let's build HoYoGo into a team that values learning and improvement - one that others will envy.
This year has come and gone, let's all take a moment to reflect on the changes and progress we've made in 2022. The good news is that the exchange rate has been improving, which bodes well for export companies like ours. Despite the challenges of the past year, everyone worked hard and persevered. Looking ahead to 2023, we remain optimistic and hopeful for continued success.
As the old saying goes, "In February, double spring leaps; in spring cold meets autumn drought." In 2023, there will be two beginnings of spring and a leap year in February. Although it should get warmer after the beginning of spring, this season will still be quite chilly with a very dry autumn to follow. Even areas that have not seen snow for years may experience some during the Spring Festival. Traditionally, crops are sown in spring, cultivated in summer, harvested in autumn, and stored in winter.
However, the prolonged cold spells during spring hinder the growth of crops, while drought in autumn leads to poor yields. As a result, those industries that depend on nature's provisions for food this year are likely to face significant challenges. But with proper planning, farmers can switch to other crops instead of hoarding rice for a year, and businessmen can prepare supplies in advance if they know this year's harvest will not be good. Nowadays, thanks to the advancement of science and technology, we no longer have to rely solely on nature for our livelihoods. In 2022, there is already news of growing rice in greenhouses, and the technology for artificially intervening in crop growth and maturity has become highly advanced.
During the period from March 21 to May 21 and November 23 to January 21, 2024, please take extra precautions to prevent the spread of COVID-19 during these times of seasonal change and colder weather. Everyone should embrace the changes of each season, adapt to the natural rhythm, take care to stay warm and avoid getting sick, and boost our immune systems.
Meanwhile, it's important to give extra attention to our loved ones who may be dealing with underlying health conditions such as cardiovascular or cerebrovascular diseases. Some may argue that living in 2023 is too challenging, but difficulty is a part of life and it would be unusual if everything was easy. Firstly, let's approach challenges with a positive attitude and overcome them head-on. Remember, after surviving the harsh winter, spring is just around the corner. Secondly, success doesn't come from one battle alone; it takes countless trials to forge a strong team like HoYoGo that stands tall in the industry. So please believe in yourself, the company, and the industry's potential. Remember that every journey starts with a single step, and although it may be long and challenging, if we stay on course we will surely reach our destination.
Finally, he wishes the company all the best in the year of Kuimao. May it be stable and prosperous! He also hopes that everyone will be rewarded for their efforts, and wishes safety and good health to the family members of all employees. The future will only get better from here! In advance, he wishes everyone a happy Chinese New Year filled with good health and prosperity!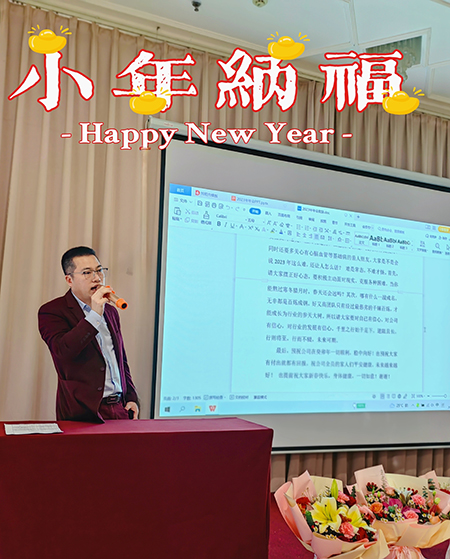 Rewards for Esteemed Senior Personnel:
They are the backbone and driving force behind HoYoGo's development; they have devoted their youth and sweat to witnessing HYG's growth. They are loyal partners of HYG who will never give up. For several years, they have shone in their positions, embodying the spirit of "treating each other with sincerity and sharing weal and woe.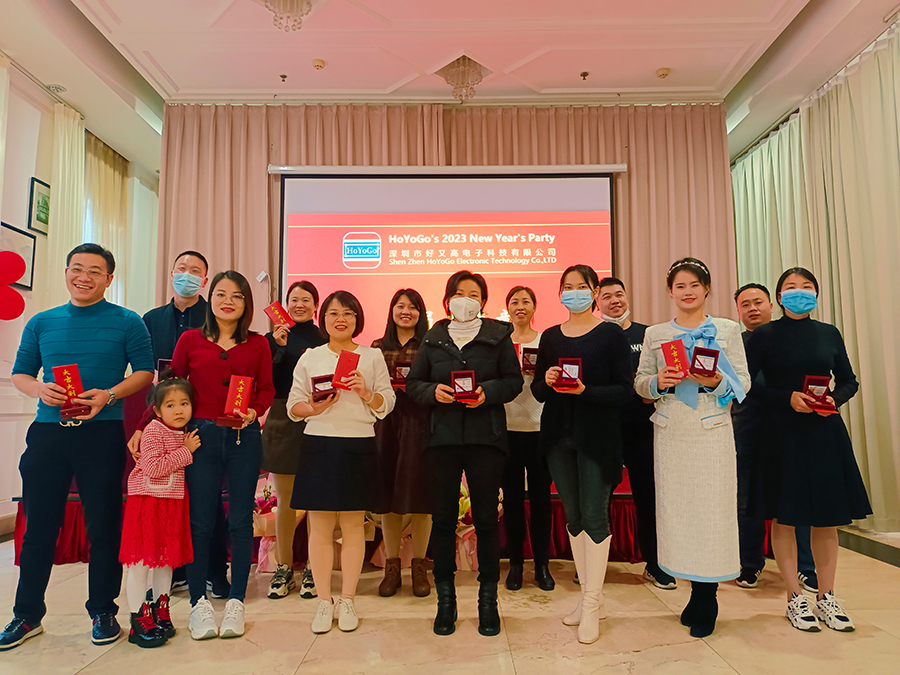 Rewards for Outstanding Employees:
Success is achieved through hard work, and excellence will always shine! Congratulations to the three colleagues who have been selected as Outstanding Employees for 2022 after a series of rigorous evaluations.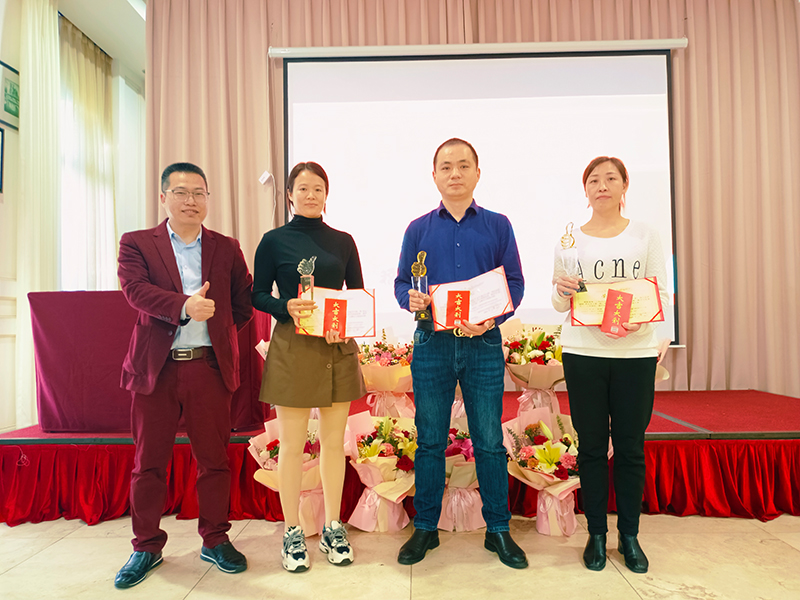 Congratulations on achieving full membership status:
Congratulations to our new team member for officially joining HOYOGO as a full-time employee! We wish them a bright future and success in their career journey.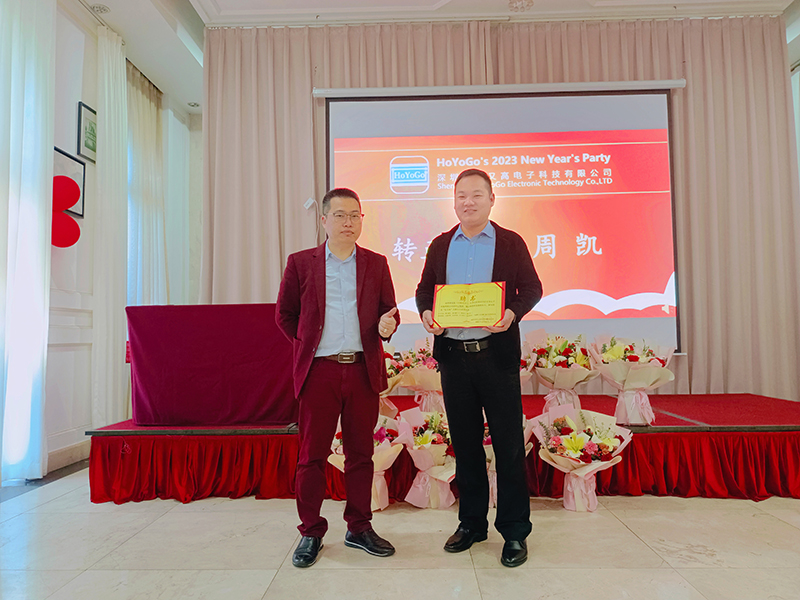 Afterwards, Mr. Liu graciously presented gifts to the birthday staffs and extended his warmest wishes for a happy birthday!"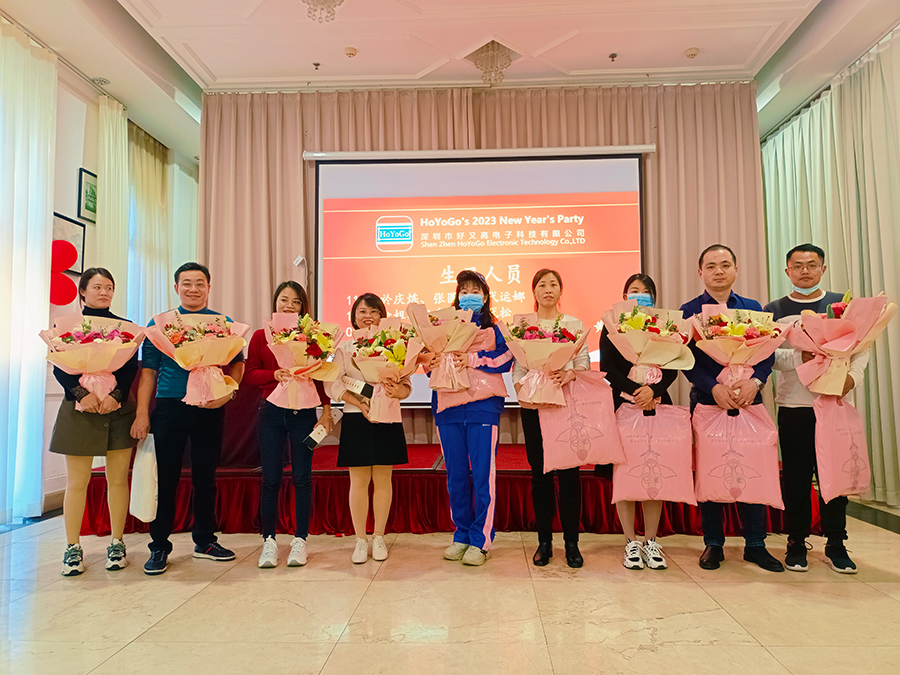 Attendance Incentives:
No pain, no gain. If you work hard, you will reap the rewards. The company recognizes and rewards those who excel.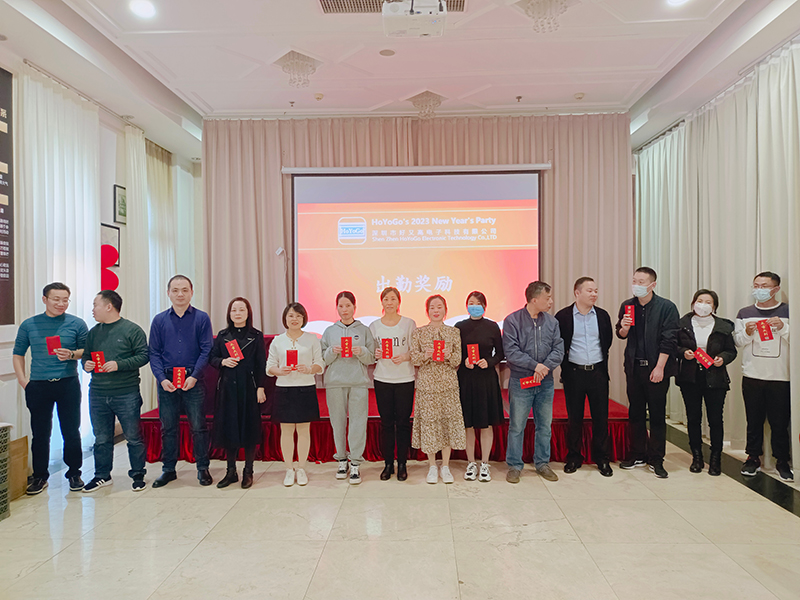 Subsequently, a variety of delectable dishes were presented one by one on the table, and everyone relished the lavish feast together!"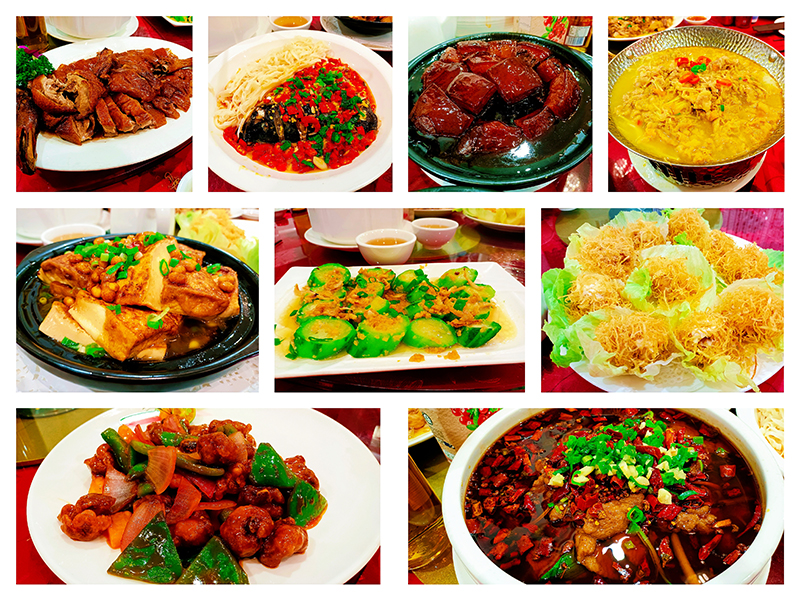 The moment we've all been waiting for has finally arrived - the HOYOGO New Year's Party lucky draw is officially underway! We've conducted multiple rounds of draws and below are pictures of our lucky winners.
Winners of the Second Prize: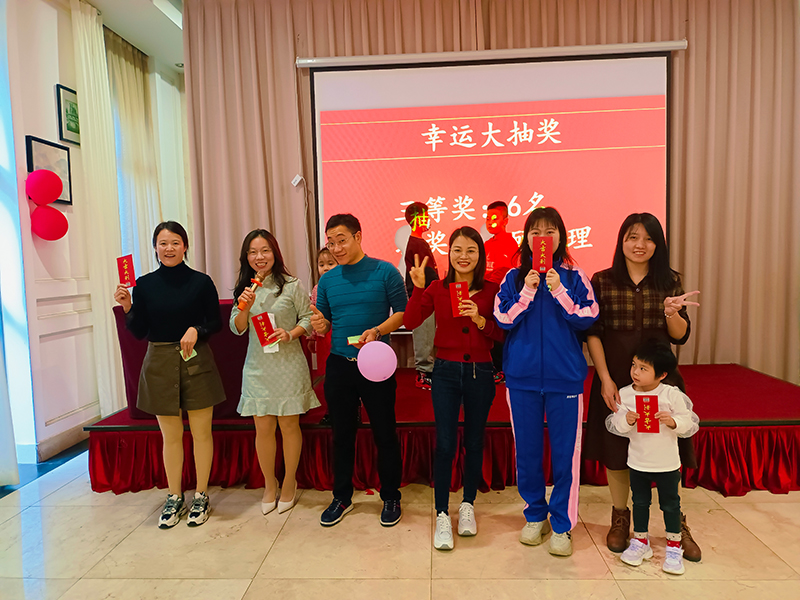 Winners of the Third Prize: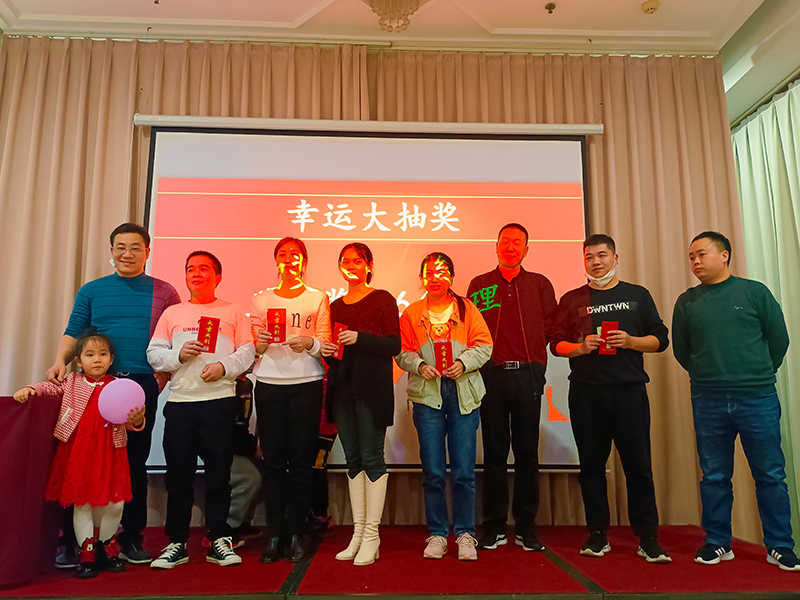 Winners of the First Prize: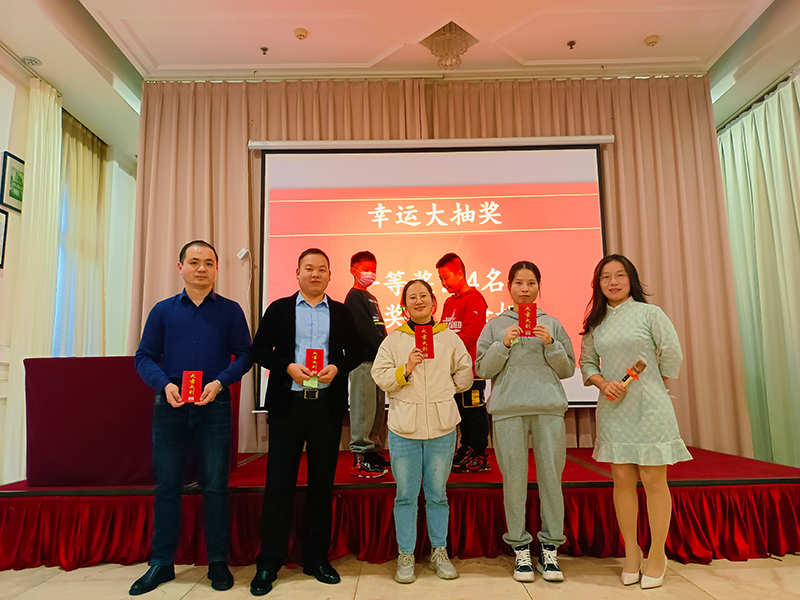 Winners of the Third Prize: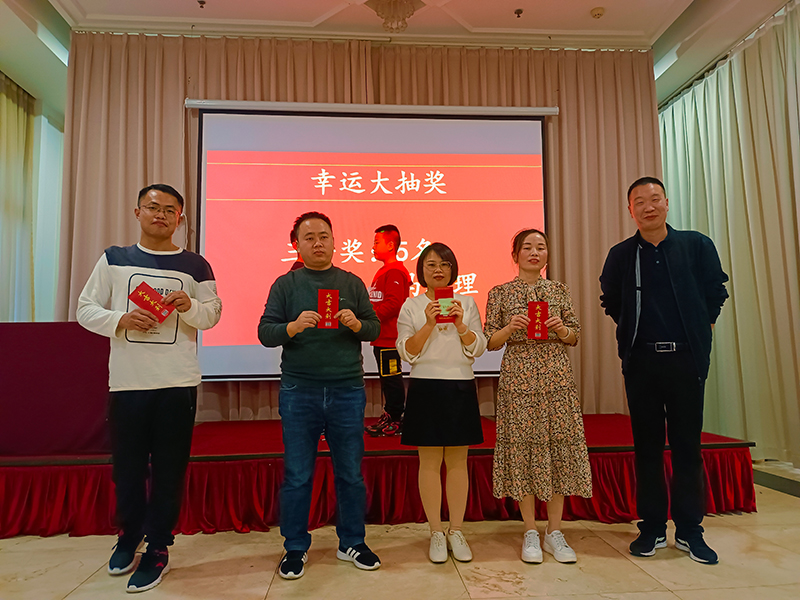 Winners of the Third Prize: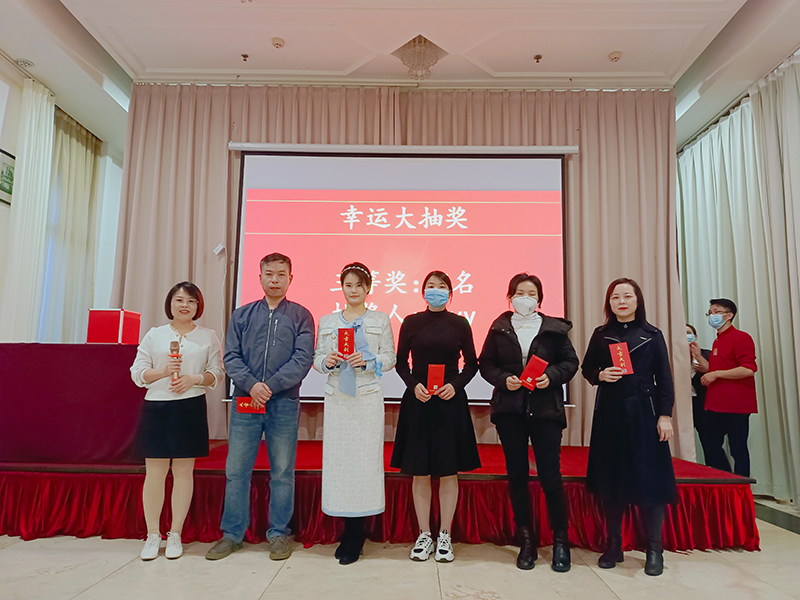 Winners of the Grand Prize: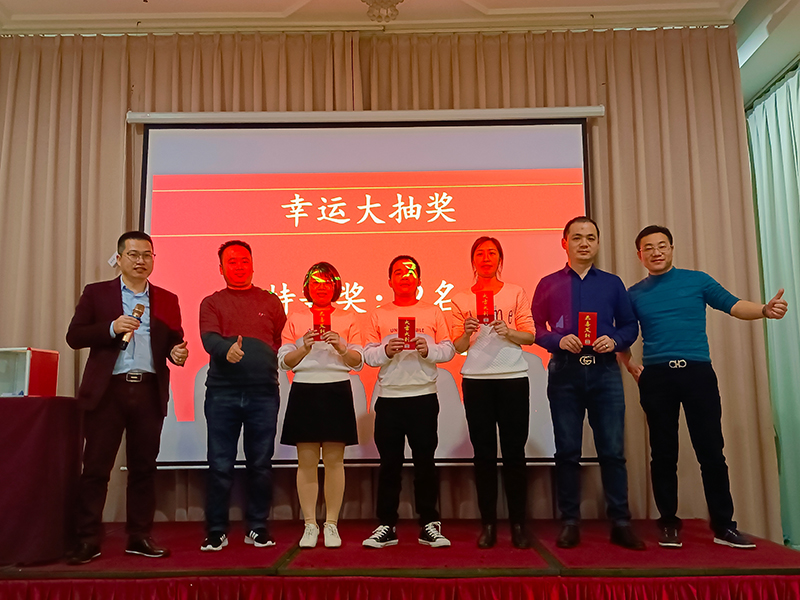 Yumi Spoke:
In our everyday roles, we hold ourselves to high standards and strive for self-improvement. We prioritize our responsibilities over personal desires and refuse to let negativity interfere with our work. With wholehearted dedication, every member of HOYOGO is closely connected like the seeds of a pomegranate. This unity is essential for both HOYOGO's future and ours.
The more challenging 2023 becomes, the more important it is to hold onto our hopes and dreams. Let's create six wishes together for the upcoming year.
1: HOYOGO people hold themselves to high standards, not only advocating for their own positions but also supporting those around them in becoming exceptional talents.
2: Under the leadership of Mr. Liu, HOYOGO can be as solid as a rock in the wind and rain, strategizing before the fight, and all HOYOGO people are ready to fight in 2023;
3: HOYOGO colleagues, wishing you all the best for a happy family and a joyful new year!
4: HOYOGO's business will flourish in 2023.
5: In 2023, the HOYOGO community and their loved ones will enjoy safety, happiness, health, and love.
6: Mr. Liu will become wealthy in 2023, and he will generously send us more red envelopes during the Chinese New Year next year.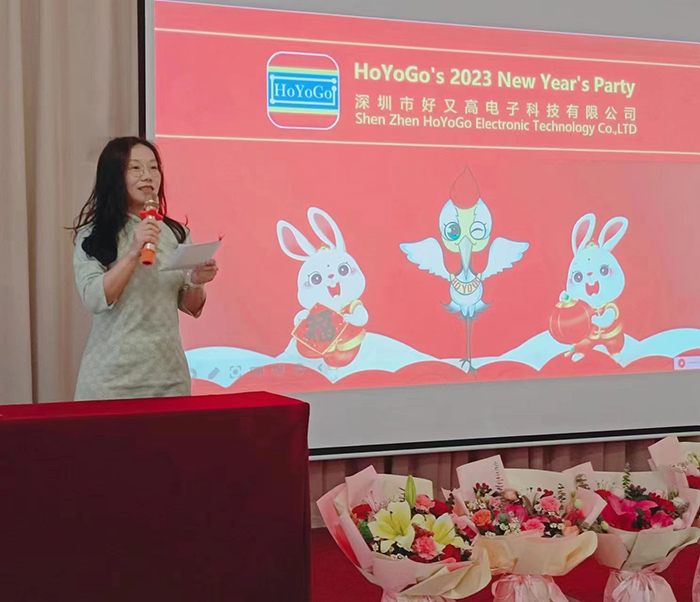 Although there will be ongoing difficulties, risks, and challenges along the way, what matters most is our determination and ability to overcome them. People practice on things, and knives are sharpened on stones. Standing firm as a rock in the wind and rain, all HoYoGo people continue to prepare and fight for 2023. Finally, I wish all our colleagues a happy new year filled with success, happiness, and love for their families!