What Should We Paid Attention to During FPC Testing?
In the testing phase after the production is completed, the FPC factory needs to screen out the unqualified boards, and leave the qualified boards with good performance, so that they can play their best role in the relative application.
Let's take the ordinary double-sided FPC as an example, the production process is as follows:
Cutting/Shearing→CNC Drilling→Plating Through Hole→Dry Film Lamination→Exposure→Develop→Pattern etching→Dry Film Stripping→Pre Lamination→Hot Press Lamination→Surface Finish→Silkscreen→Assembly→O/S Tests→Punching→Inspection→Packing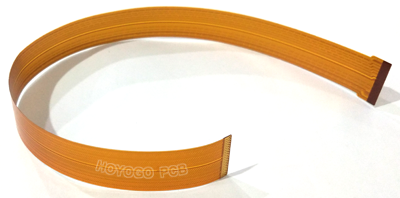 In FPC testing, FPC factory can use a high-current shrapnel micro-pin module with conduction and connection functions to ensure the stability and efficiency of the FPC board testing.
FPC performance testing requires the use of professional equipment, among which the high-current shrapnel microneedle module has a stable conduction function. Its integrated shrapnel design has the characteristics of high overall accuracy and good conductivity. In high current transmission, it can carry 1-50a current, and has reliable overcurrent capability. The current flows in the same material body, the voltage is constant, the power consumption is low, and the performance is stable and reliable. In a small pitch, the high-current shrapnel microneedle module can cope with the pitch value between 0.15mm-0.4mm, and maintain a stable connection without pinning, so it has excellent performance and service life. After the shrapnel is gold-plated and hardened, the average service life can reach more than 20W times, which greatly improves the testing efficiency of the FPC board. There is no need for frequent replacement during high-frequency testing, which avoids material waste and unnecessary losses.
So, regarding FPC testing, both in terms of performance and cost performance, the high-current shrapnel micro-pin module is a very reliable choice, and it has irreplaceable advantages. It can not only ensure the stability of the test, but also has a long service life, and can also improve the test efficiency of the FPC board, thereby ensuring the quality of the FPC.
SHENZHEN HOYOGO ELECTRONIC TECHNOLOGY CO. LTD. is an international, professional and reliable FPC factory. Our production is strictly following high quality system of automotive products, we certified with ISO9001, ISO14001,ISO13485 and TS16949 and C-UL-S. All products strictly follow acceptance standard IPC-A-600-H and IPC-6012.