Profile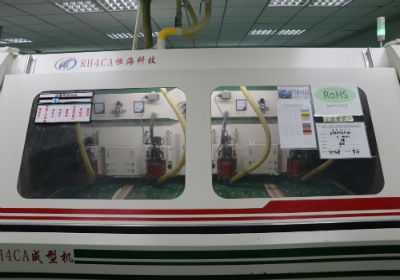 Routing embellishes the printed circuit board accoarding to the design before,the surface will be looked beautiful and smooth.By the routing machine,our pcb quality can be higher and satisfactorier.
V-CUT is in the circuit board sub-board location cut out a V-shaped straight line shallow groove.Advantages: The required equipment is simple, fast, low cost.
Disadvantages: just only process square puzzle, it can not be processed at the same time more than one board, the depth of the V-groove strict precision requirements, V-CUT puzzle pieces of low dimensional accuracy. Jigsaw board connection interface rough.
Gong board is the gong machine in the circuit board in accordance with the pre-programmed procedures through the milling gong out of the required puzzle graphics.
Advantages: According to the program on the board gong out of various shapes puzzle graphics, several boards can overlap at the same time processing, gongs forming high dimensional accuracy, gong board interface is smooth.